Digital Shielded Temperature & Humidity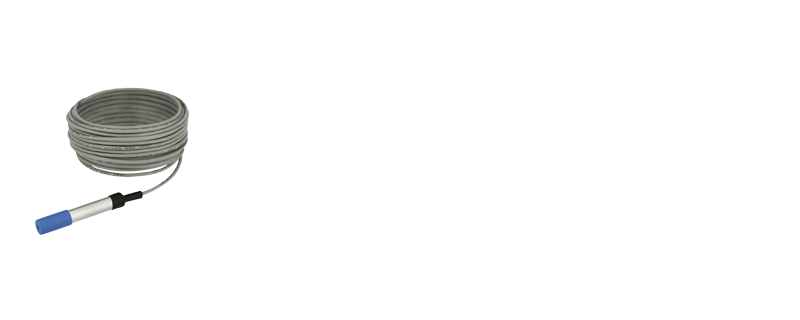 Overview
Features & Specifications
Package Includes
Pricing
Real-Time Monitor of Temperature, Humidity & Heat Index with the Shielded Temperature & Humidity Sensor.
Each AVTECH Digital Shielded Temperature & Humidity Sensor provides real-time temperature values from -40 to 185 degrees Fahrenheit and/or -40 to 85 degrees Celsius. Accuracy is within + / - 2 C degrees. The humidity range is from 5% to 95% relative humidity (RH) non-condensing. Accuracy is within + / - 4.5%.
This is a dynamic sensor that provides temperature and humidity values every two seconds and feeds temperature and humidity in real-time data back to the Room Alert ID box for data logging, alerting and automatic corrective action. The shielded sensor cable is ideal for use in environments with high electrical noise or EMI. This is an instant 'Plug & Play' sensor via one of the standard RJ-11 jacks on any compatible Room Alert monitor.
Available Lenghts:
AVTECH offers this sensor with cable lengths of 25', 50' and 100'.
Features & Specifications For Shielded Digital Temperature & Humidity Sensor
Προδιαγραφές
| Digital Shielded Temperature & Humidity Sensor | |
| --- | --- |
| Environment Condition Monitored | Temperature & Humidity |
| Real-Time Recognition | Yes, Temperature & Humidity |
| Digital Temperature Sensor Range | -40 to 85℃ (-40 to 185℉) |
| Digital Temperature Sensor Accuracy | + / - 2℃ |
| Digital Temperature Sensor Resolution | 0.03125℃ |
| Digital Humidity Sensor Range | 5% to 95% RH Non-Condensing |
| Digital Humidity Sensor Accuracy | + / - 4.5% |
| Power Supply | Monitoring Unit |
| Digital Sensor Cable Type | Foil shielded, mPPE insultated RJ-11 Cable |
| Digital Sensor Cable Length | 8m, 17m & 33m |
| Maximum Digital Sensor Cable Length | Approximately 33m |
| Compatible Monitoring Products | Room Alert 32W, 32E, 26W, 26WO, 24E, 12E, 11E, 4E, 3E & 3W |
Package Includes
The AVTECH Digital Temperature & Humidity Sensor Includes:
- (1) Digital Shielded Temperature & Humidity Sensor w/25' RJ-11 sensor cable
- Installation Note & Instruction Sheet
Pricing
| Prices & Delivery | |
| --- | --- |
| List Price - 25' | €155 |
| List Price - 50' | €225 |
| List Price - 100' | €295 |